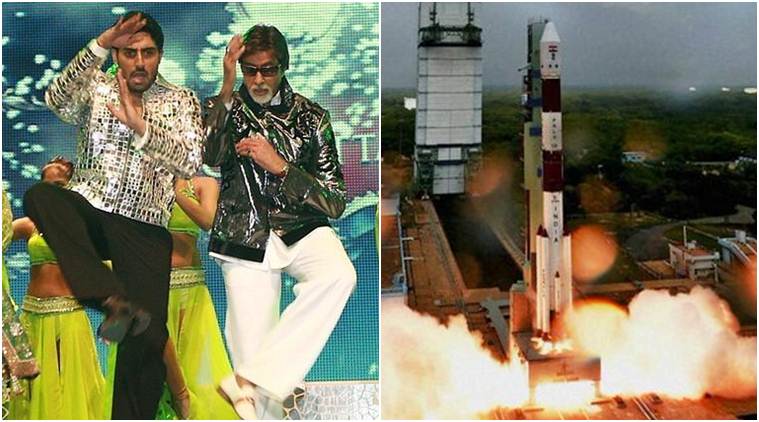 The agency's Polar Satellite Launch Vehicle PSLV-C37 took off in the morning today at 9.28 am from Sriharikota space centre, on its 39th mission, with 104 satellites of which 101 belongs to worldwide custormers. India's space agency - ISRO has created a history by launching 104 satellites in a single rocket into the earth's orbit.
15, ISRO launched the rocket from Sriharikota's Satish Dhawan Space Centre, which is in Andhra Pradesh.
Of the 101 co-passenger satellites, 96 belong to US, five from global customers of ISRO including Israel, Kazakhstan, the Netherlands, Switzerland and United Arab Emirates.
Two of India's nano satellites - INS-1A and INS-1B - weighing about 30kg, were also injected to accompany bigger satellites on the PSLV.
Indian Prime Minister Narendra Modi congratulated the space agency on the launch.
ISRO Satellites launch was an achievement across the country.
The total weight of all the satellites was estimated to be 1,378 kg.
"After separation, the two solar arrays of the Cartosat-2 series satellite were deployed automatically and ISRO's Telemetry, Tracking and Command Network (ISTRAC) at Bangalore took over the control of the satellite, " said ISRO. The PSLV took off at 9:28 am (0358 GMT) and after reaching a cruising speed of 27,000 kilometers per hour (16,777 miles per hour), ejected all 104 satellites into orbit within 30 minutes, ISRO said. ISRO had earlier launched 23 satellites in a single mission in June 2015. India has bettered that record with almost thrice that number.
The Indian Cartosat-II series satellites, cartographic and earth-observation satellites, were the first to be released into low-earth orbits. "The success of this mission will go a long way in increasing India's share in the global satellite market", an official said to the paper. "So far ISRO has launched 226 satellites out of which 179 are from foreign nations". The primary objective of INS (ISRO Nano Satellite) is to provide an opportunity for ISRO technology demonstration payloads, and provide a standard bus for launch on demand services.
Celebrations erupted at the spaceport when the Isro chief announced that all the satellites had been put into orbit as planned.