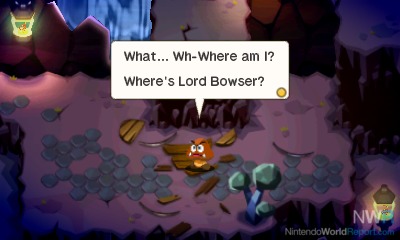 Superstar Saga originally released on the Gameboy Advanced in 2003.
Following a morning packed with new announcements, the Nintendo Treehouse: Live at E3 show included in-depth play-throughs of a variety of games for both the Nintendo Switch and Nintendo 3DS systems.
The "Bowser's Minions" portion of this game is a new storyline featuring enemy characters. Superstar Saga is a Mario role-playing game that is something of a spiritual successor to Super Mario RPG and the Paper Mario series. The addition will feature a new game mode and be nearly as long as the standard campaign.
Bower's Minions, meanwhile, will be a completely new story told in parallel to Superstar Saga, following a team of Goombas as they set out to save their boss Bowser.
This remake looks remarkably similar to the original title in terms of general design, but Nintendo has widely chose to update the game's original visuals without severely altering its timeless pixel art style.
One of the Game Boy Advance's seminal RPGs is making a comeback. There will also be Goomba and Koopa Troopa amiibos coming soon. The title is a remake of the original Mario & Luigi: Superstar Saga and features a new mode called Minion Quest. The new amiibo and the existing Boo amiibo figure will be compatible with the game.